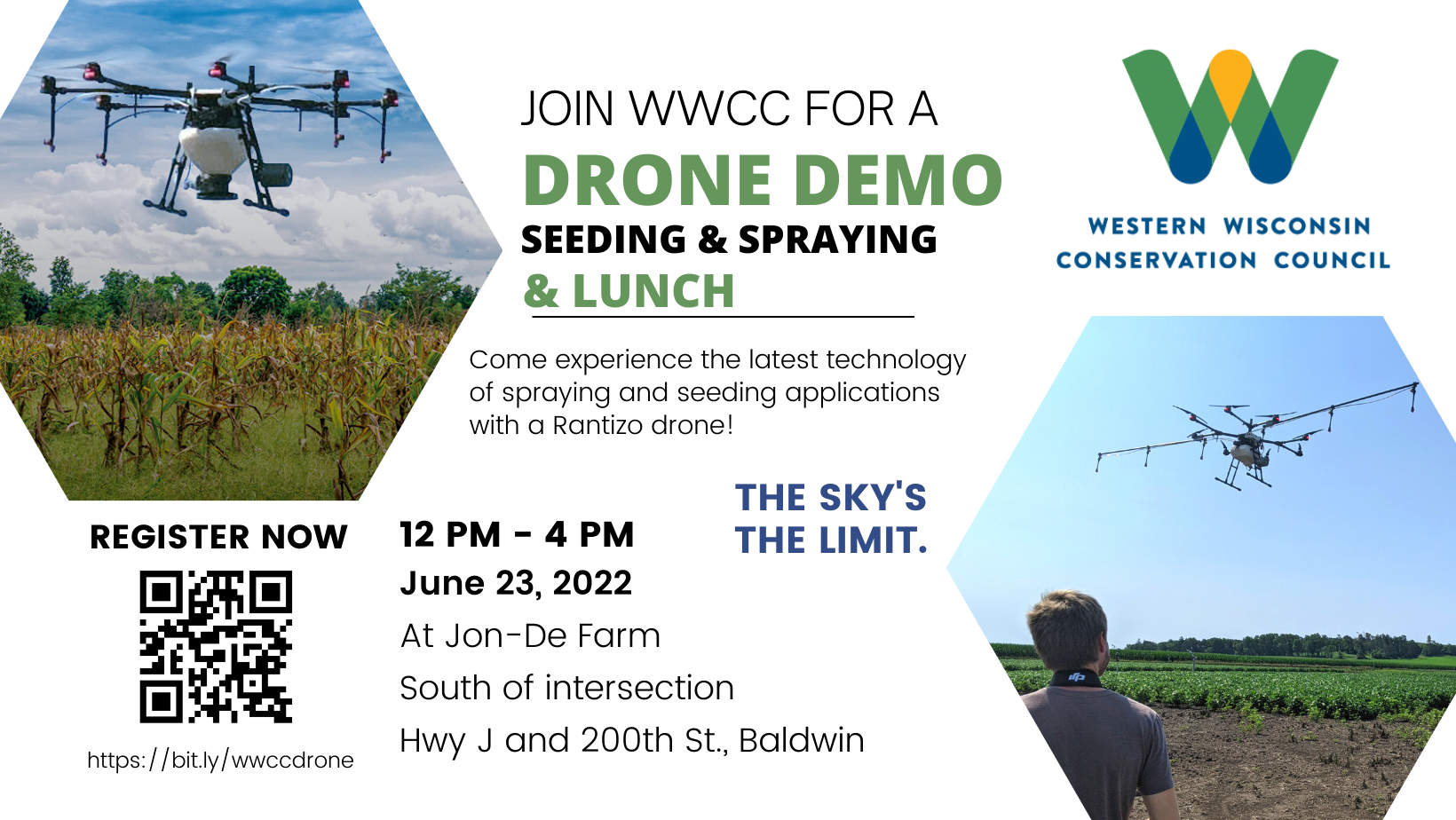 Join us Thursday, June 23
Come experience the latest technology of spraying and seeding applications with a Rantizo drone! Lunch will be included.
12 - 4 PM - June 23
At Jon-De Farm
South of intersection Hwy J and 200th St., Baldwin
WHAT TO EXPECT:
Lunch provided by WWCC with introduction to drone technology
View aerial drone spreading winter wheat seed - Mike Maguire
View aerial drone spray application - Frost Inc.
Q&A with Drone Technology Experts
We ask folks to register so we can get a general estimate for lunch numbers.
Any questions contact: Anne - 920-716-8437 or email [email protected]