Spring 2022 Biological Additive Incentive Program
Due to supply chain issues of Biochar, WWCC is re-imagining the TNC incentive program. = This program is in program for 2022
 Rethink N Efficiency
 The incentive is $1,000 award if you can meet these criteria:
Are members in good standing of the WWCC (membership form and completed 2021 Member Conservation Practice Survey on file)
Agree to commit a parcel (20 acres) of a crop field to the program, beginning in Spring 2022
Agree to have 10 acres of the field fertilized with biological additive and 10 acres next to the test plot planted and as a control to the biological additive
Complete this enrollment form with the acreage and location (see page 2)
Agree to share subsequent outcomes that can be shared with other members and sponsors

Track and report yield of both 10 acre plots
Report nitrogen usage
Share pictures for visual comparison
The hope for the program is to show reduced nitrogen application and improved yield. Different biologicals work in different ways, but all seek to enable plants to gather and utilize nitrogen more efficiently, thereby boosting yield, reducing the amount of nitrogen fertilizer required, and generally improving soil health.
How will the program work?  
WWCC Members would assist in this trial by volunteering two 10-acre sections of a crop field in which the farmer would plant normally but have the biological additive applied to one of the two sections.  Participants would be given biological additives from one of three companies (PivotBio, Envita or Sound Ag) together with the appropriate planting protocols for that product.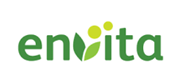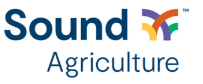 What will participating members receive?
In addition to receiving sufficient biological additives for their ten acres, and thanks to a special grant from the Wisconsin Chapter of The Nature Conservancy, participating members will also receive a stipend of $1,000 after submitting their post-harvest report. In addition, they will retain all the production that is generated in the test plot.
Beyond the financial incentive members could experience at least some of these in-field benefits:
Reduced nitrogen requirement
Increased yield
Overall enhanced soil health