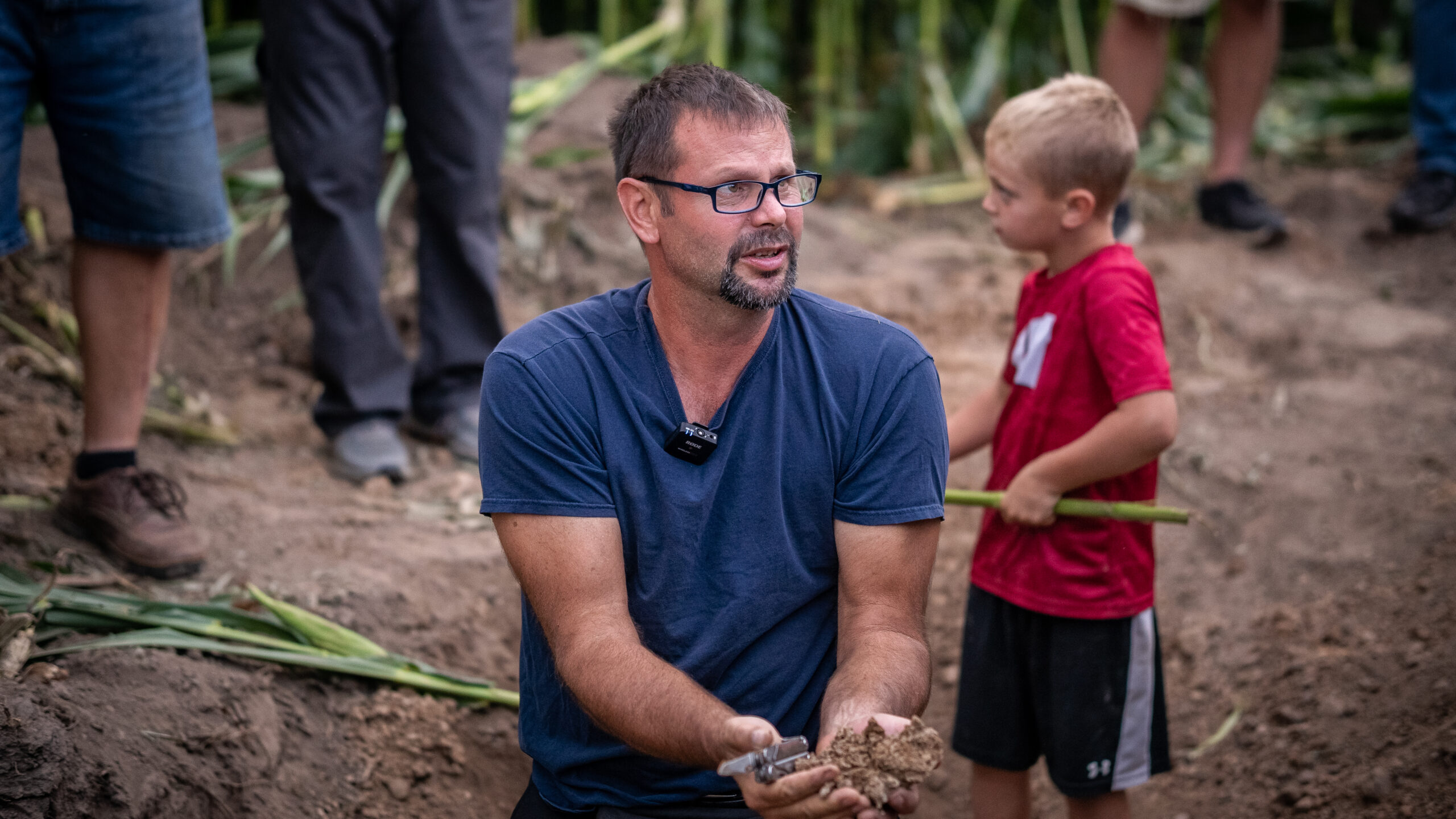 By Jamie Fisher
Western Wisconsin Conservation Council (WWCC) hosted a twilight field walk on Aug. 18 at Greg Friendshuh's Farm in Clear Lake, Wis. Over 25 attendees learned about planting green and soil health in a soil pit.
Friendshuh shared his experience with planting green on his farm. He experimented this conservation practice on a corn field with one section of the field planted with no cover crop and the remaining field was planted green, corn into standing rye.
The question local farmers focus on is "When is the right time to terminate the cover crop?" Friendshuh's field experiment terminated the rye a few days before planting corn, while the crop was knee high.
"We noticed a difference in maturity," Friendshuh said.
Initially, the corn without a cover crop took off first. Meanwhile, the corn crop planted into a rye cover crop is about a week behind. Friendshuh will compare yield samples closer to harvest time to evaluate the two bans in the field.
Another factor discussed was soil temperature. There was a difference of about ten degrees between the planting green soil and the conventional bare soil, with the planting green soil warmer. This difference in temperature shows the warmer soil will absorb more energy during the day and the organic matter can hold that temperature longer, maintaining consistency for the soil biology.
Attendees also joined in the conversation in a soil pit to discuss soil health. They were able to get a close-up view as they entered the pit, learning about the soil biology including the expanding root system and a strong moisture band in the Amery soil type.
The field walk ended with a rainstorm rolling in as mother nature continues to nourish the growing crop throughout the summer season.