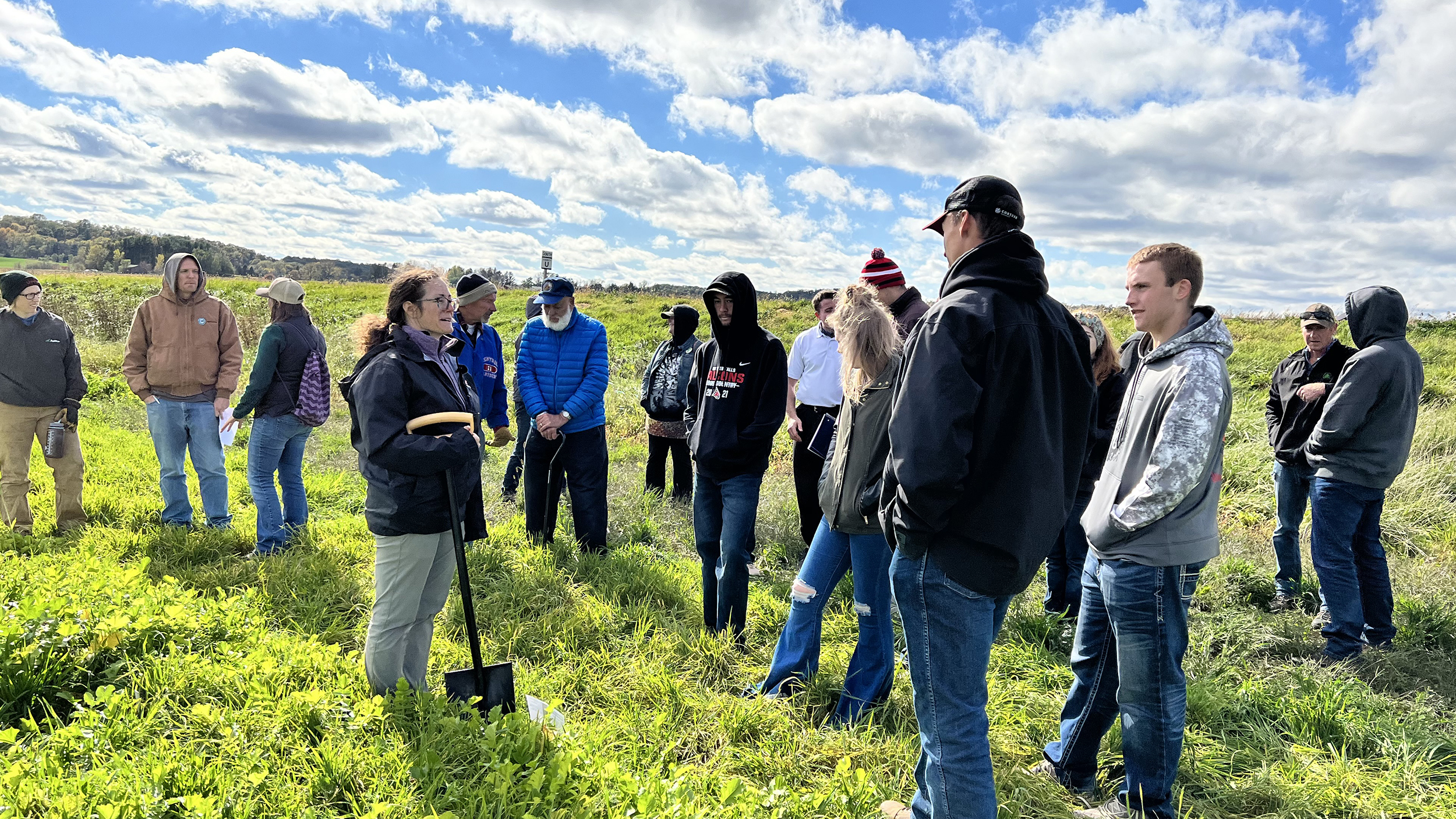 Western Wisconsin Conservation Council and the University of Wisconsin-River Falls hosted a cover crop field day in mid-October. Dr. Veronica Justen, crop science professor at UW-River Falls, is working with a team to study optimal timing, species and introduction methods of cover crops.
Students and local farmers gathered at the university's Mann Valley Farm to see how the crop is growing since the plant date on Aug. 11. Dr. Justen's team worked with Albert Lea Seed, which sponsored the cover crop seed, and the Dairy Innovation Hub for funding of this research project. There were six types of crops planted ― winter rye, Austrian winter field peas, tillage radishes and three grass mixes all created by Albert Lea Seed.
The UW-River Falls team has been collecting soil data about biomass, compaction and moisture. The team will also be collecting data about nitrogen concentration. In the spring, Justen will look at the winter kill of the difference species as well as the nitrogen soil and remaining plant tissue.
"We are trying to look at different cover crops species mixtures or individual species and what impacts they have on soil properties, like compaction, and we are also interested in what influence they are going to have on the cycling of nitrogen in our farming system," Justen said.
The farmers who attended enjoyed learning about other options for cover crops besides the traditional winter wheat. The size of the turnips surprised many participants.