You're invited to "Waterways & Conservation" drive-by field day hosted by the Western Wisconsin Conservation Council
12-3 pm, Wednesday, November 11
Join us to learn about grass waterways and how three area farmers have implemented this conservation practice. Stop at one or all of the stations between 12-3 pm on Nov. 11 to talk to farmers and other experts about how waterways help protect our soil and water. Look for WWCC signs near each location.
Station 1 - Jerry Emmert, Emmert & Sons
Near the intersection of 170th & County Highway G in Baldwin
What you'll see:
"We have made several improvements to the surface drainage of this farm over the past 10 to 12 years. There are 2 large culverts in the SE corner of the farm that move a large amount of water from the land to the east. This water used to travel across the farm along the entire south side. We installed a diversion berm in the SE corner that now directs the water to the road ditch. This reduced a considerable amount of erosion.
We have also re-graded all of the other waterways on the farm to keep runoff traveling through the farm in the waterways instead of through the field itself, reducing erosion considerably.  We also installed berms on the west side of the east waterway where it joins the road ditch to keep the water from overflowing into the field and staying in the waterway."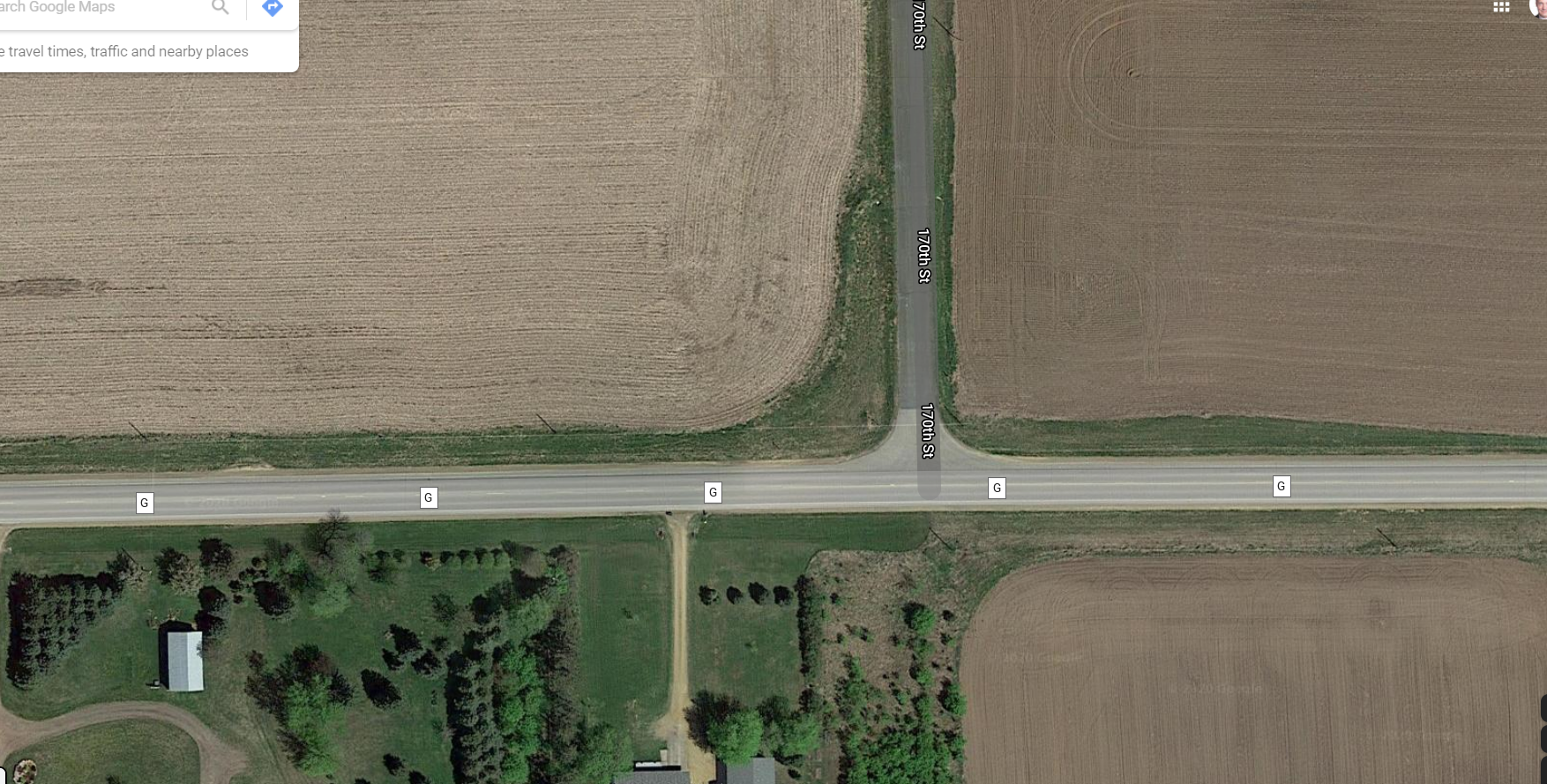 Station 2 - Todd Doornink, Jon-De Dairy Inc.
30th Avenue 500 yards west of US Highway 63 in Baldwin (opposite Jon-De Dairy, 2061 30th Ave., Baldwin)
What you'll see:
"Waterways are designed to safely carry surplus rainwater off of fields. Since more rainwater runs off land with slope, waterways are even more important on hilly land. Across 30th Avenue from the dairy is a waterway that was recently repaired. It is at the boundary between fields sf2 and sf3 on the map below. This waterway was originally established in 1978-1980. Because of the steep slope in field sf3 the waterway had silted full so that the water was no longer safely carrying the surplus water off the field and instead was causing erosion in field sf2. Recently we re-established the waterway and planted grass to prevent further erosion. To provide protection while the grass is getting established, winter wheat was also planted. We will also share our experience with the CREP program that we successfully implemented in the last year to protect the Rush River."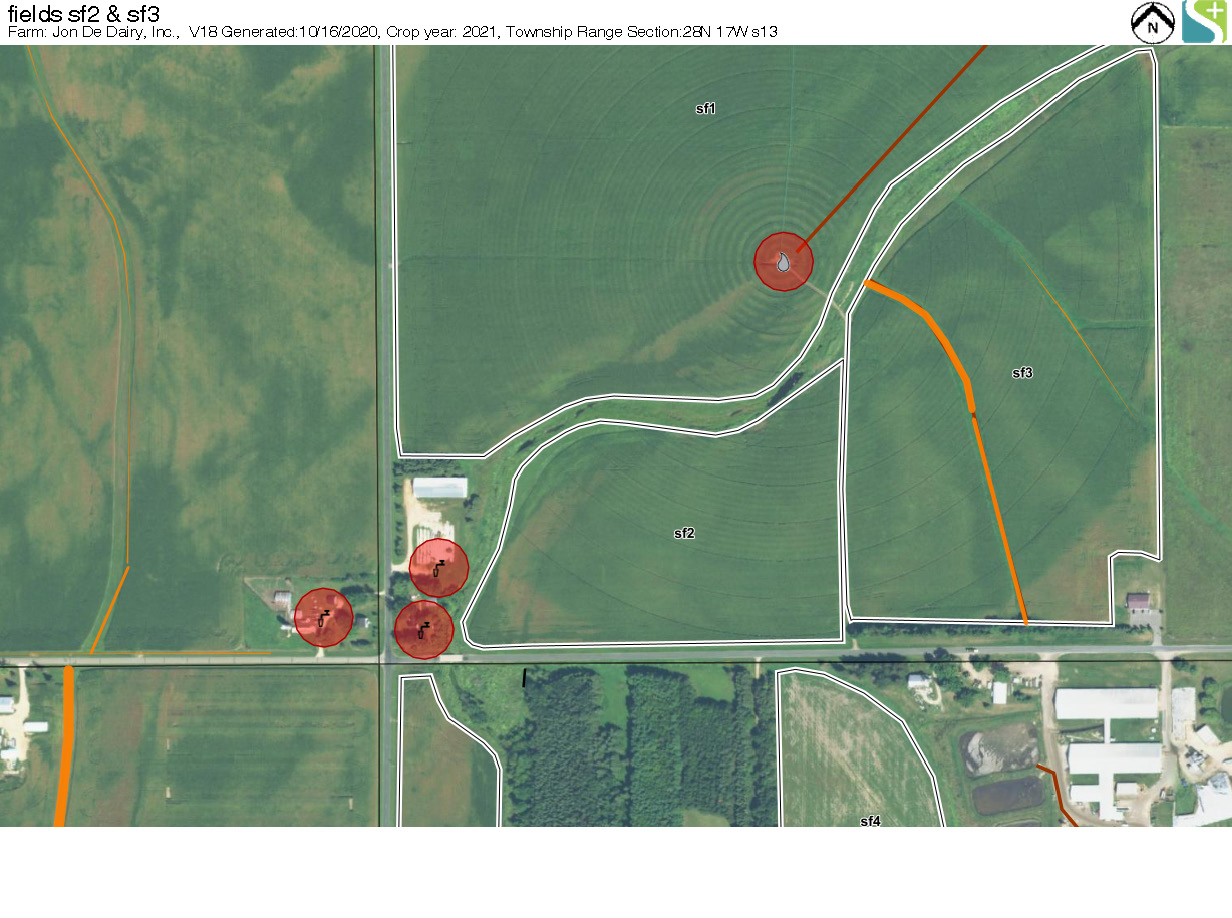 Station 3 - Tom Zwald, Bomaz Farms
30th Avenue 500 yards west of 162nd in Baldwin
What you'll see:
"This is a water way that we are currently working on reconstruction. With the heavy rainfalls this year the waterway showed that it was not big enough to handle that volume of water and started to find a new path. We have now reshaped the waterway to handle the volume of water as well as a new path that the water was already following. Due to the time of year it will only be seeded with rye this fall and be no-tilled with grass seed in the spring."