BALDWIN, Wis. —Farmers in western Wisconsin interested in learning more about sustainable farming practices may have interest in attending this year's Western Wisconsin Conservation Council (WWCC) annual meeting from 12-2:30 p.m. on Thursday, Dec. 8.
Topics to be presented at the meeting include lessons from the field, well-testing research and recent results from simulated rainfall and edge-of-field experiments from Wisconsin. Speakers will come from the University of Wisconsin-River Falls (UWRF) and the University of Wisconsin-Platteville: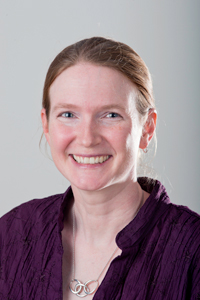 Dr. Jill Coleman Wasik is an associate professor of environmental science at UWRF. Her graduate research focused on mercury and sulfur biogeochemistry in peatlands. Since coming to UWRF in 2013, her research program has expanded to include phosphorus and nitrogen cycling in, and loading to, various surface and groundwater resources, as well as microplastics contamination in aquatic and terrestrial systems.
At the WWCC meeting, Coleman Wasik will provide an update on the well testing program now in its fifth year. She will present data from the ongoing lysimeter study and discuss new initiatives for the upcoming year.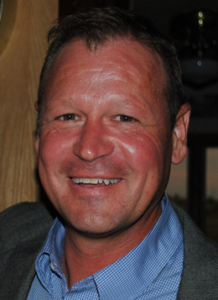 A native of Cuba City, Wis., Dennis Busch received both his bachelor's degree in agriculture business and master's degree in ag industries from UW-Platteville and received his Ph.D. in Water Resources Science from the University of Minnesota-Twin Cities. Relevant work experience includes University of Minnesota extension service area extension educator, University of Minnesota research assistant, University of Wisconsin-Platteville senior scientist and private consultant.
Busch's research is focused on evaluating the impacts of farming practices on water quality. Evaluations are based on monitoring edge-of-field surface-water runoff from natural rainfall and snowmelt-driven events and by monitoring runoff generated by rainfall simulators. In addition, Busch is developing and testing alternative, low-cost methods for monitoring edge-of-field surface-water runoff.
David Tollberg, a private crop consultant and WWCC board member, will moderate an interactive farmer panel. Farmers will discuss their experiences with the timing of terminating cover crops for planting green, as well as planter attachment successes and challenges. Attendees will be encouraged to ask questions and share successes and failures.
Details
Who: Western Wisconsin Conservation Council (WWCC)
What: Annual meeting
When: 12-2:30 p.m. on Dec. 8
Where: Emmert & Sons, 1881 140th Ave., Baldwin, Wis.
Agenda
WWCC year in review: Todd Doornink, WWCC president
Review of 2022 member conservation practice survey results – Shawn Wesener, Farmers for Sustainable Food
WWCC well testing research update: Dr. Jill Coleman Wasik, UWRF
Results from simulated rainfall data from Horsecreek test plots: Dennis Busch, Water Resources Monitoring Group
Farmer panel discussing minimum till and no-till with cover crop termination and planter attachments