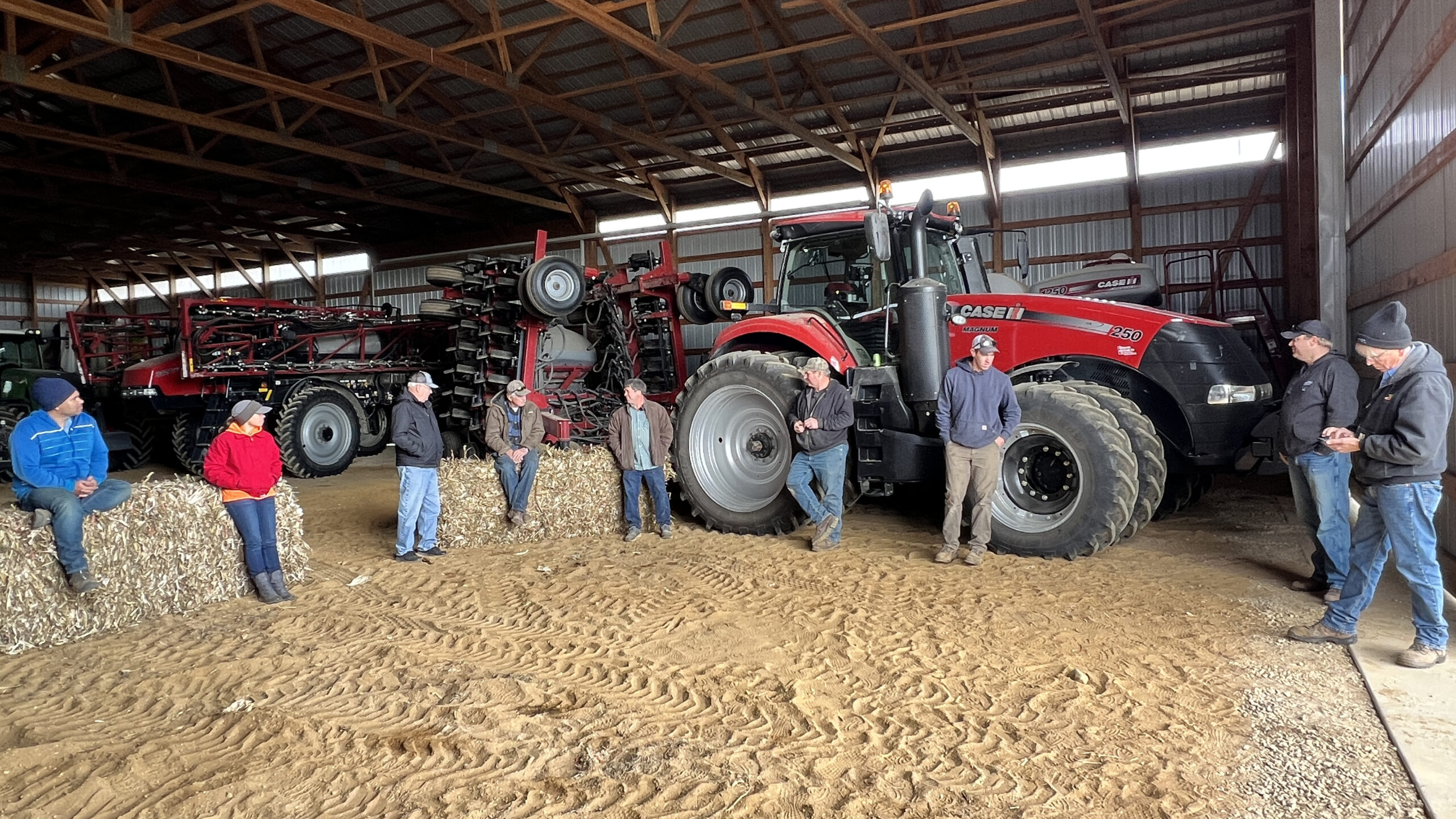 Western Wisconsin Conservation Council (WWCC) members, Knutson Family Farms, hosted a cover crop field day in early-Nov. Cousins Larry and Kevin, along with Kevin's son Aaron, talked through the rotation plan they recently adopted of adding winter wheat.
The farm has been practicing no-till since the early 1990s but now is starting to experiment with the no-till planting of different crops. The reason Knutsons brought wheat into their rotation was to avoid any tillage when seeding alfalfa. They first tried seeding alfalfa in no-till soybeans, but when they received more than two inches of rain, they wound up experiencing a lot of erosion.
The field WWCC members studied during the field day was a winter wheat field planted into alfalfa. After fifth crop alfalfa Knutsons' killed it off and no-till seeded in winter wheat. When spring arrives, they will harvest the winter wheat and again no-till alfalfa back in.
Kevin Knutson has noticed a great reduction in erosion on a sloped and highly erodible field with this new rotation.
"With planting wheat into the alfalfa stubble, the ground is held in place, and it just doesn't erode much, or at all. It's working out great so far," Knutson said.
Knutson also shared they haven't had to use much nitrogen and are still receiving good yields. They plan to continue this practice.