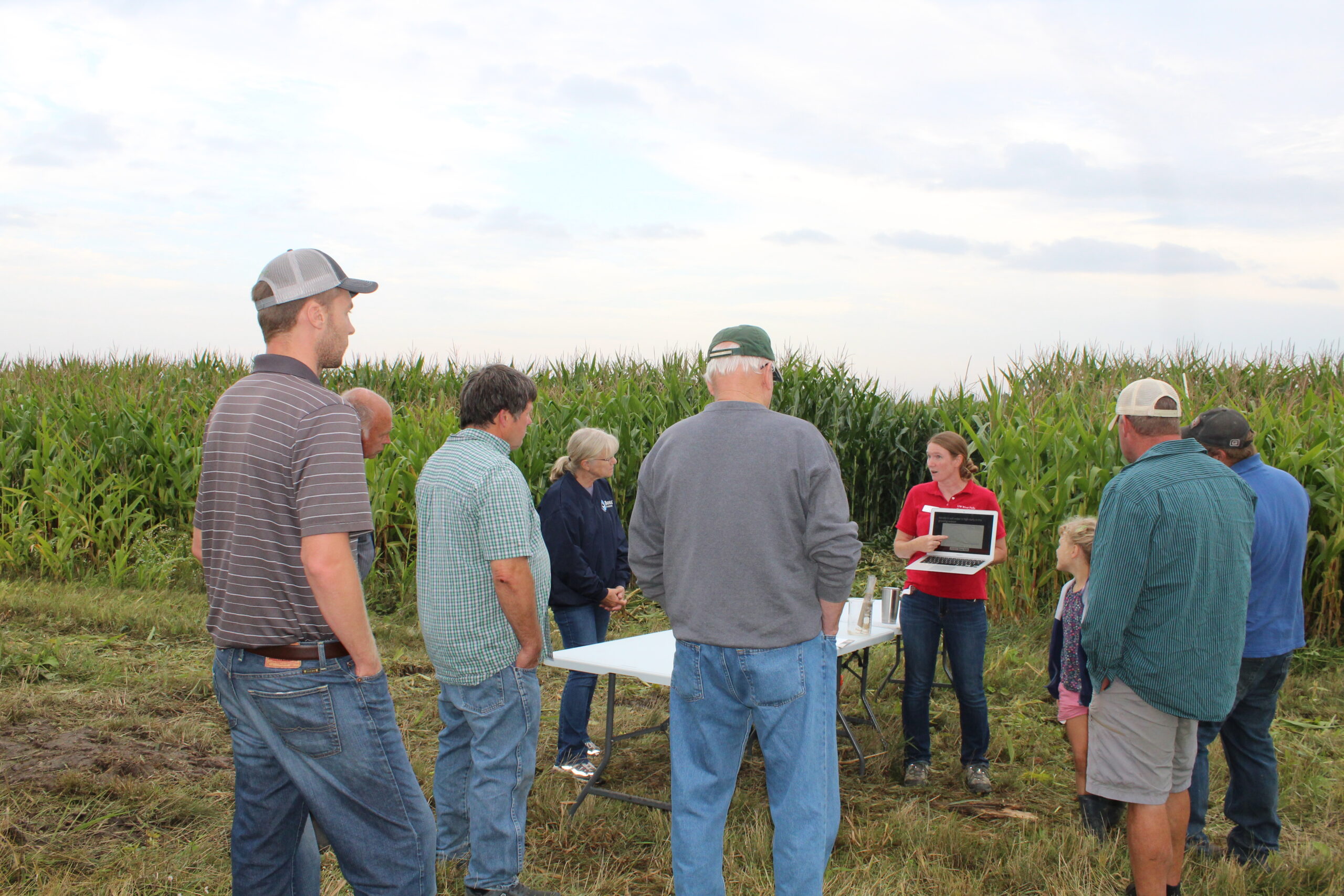 By Peter Scharpe
For Farmers for Sustainable Food
HAMMOND, Wis. ― Western Wisconsin Conservation Council member Tom Zwald at Bomaz Dairy has partnered with Dr. Jill Coleman Wasik of the University of Wisconsin-River Falls to study and measure how nitrogen and other nutrients move through the soil.
At a recent field day, Wasik explained how the farm is using lysimeters deployed in the field to capture soil water at 2- and 4-foot depths.
"We're trying to figure out how much nitrate is sitting there in the soils," Wasik said. "The 2-footer is in the rooting zone or pretty close to it and then the 4-footer is definitely below the rooting zone."
Lysimeters use a vacuum pressure to pull moisture into the tube that can later be collected and tested. The amount of rain during the growing season greatly affects how much water the study will collect.
The samples collected from Zwald's farm and other farms in the program will be tested, and the nitrate movement will be tracked.
The next step is deploying much deeper wick lysimeters that can remain in the soil indefinitely. Wick lysimeters are essentially 5-gallon buckets with specialized lids and piping to allow water collection from the surface. A trench is dug in the field, then a spot for the bucket is dug out of the wall of the trench so as not to disturb the soil above the lysimeter.
"They work by gravity alone, you don't pull a vacuum on them," Wasik said. "They just collect what's coming down, what's actually leaching out the bottom of the field."
This research will give farmers a better understanding of when and how nitrates move in the soil.